"Day of Silence" -- annual homosexual assault on children in schools -- taking place this Friday, April 19. Parents can fight back!
Also: "Day of Silence" organizers produce absurd video to attack pro-family activist Linda Harvey
The "Day of Silence", an annual psychological assault on children in schools across America by the homosexual movement, is happening this Friday, April 19.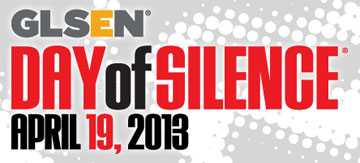 [NOTE: School districts in Massachusetts and other states have their spring school vacations this week, or may have otherwise scheduled the "Day of Silence" on a different day. We suggest you check with your school as soon as possible.]
Radical propaganda push on kids
During this all-day event, school officials encourage students to be silent for the entire day as a sign of solidarity with the homosexual activist movement. Students are encouraged to wear special homosexual badges, stickers, and bracelets which are often handed out at the school entrances that day. There are also pro-homosexual posters and handouts, and even workshops.
The schools use various psychological methods during the day to attempt to create a strong bond with the homosexual (and now also transgender) movements in the minds of the kids, emphasizing stories of victimhood, pushing messages of fairness, and linking GLBT issues to civil rights struggles of the past.
This year they are emphasizing "anti-bullying" as a further reason to promote their cause in as many schools as possible. But in fact, the supposed "safety" issue is only the veneer on top of the larger agenda.
Well-coordinated by national homosexual group
This is coordinated nationally through the well-funded national radical homosexual group GLSEN (Gay Lesbian Straight Education Network) which targets children in the public schools, grades K-12. GLSEN uses their "gay straight alliance clubs" which they have set up in thousands of high schools and middle schools across America to plan and launch the Day of Silence activities and pressure any unwilling school administrations into allowing them.
As in past years, GLSEN has set up a sophisticated "Day of Silence" website to proselytize and organize kids. This year it includes, videos, articles, resources, instructions, links to other homosexual groups, and much more. GLSEN also has Day of Silence material on its own website to draw kids in and encourage them to promote their agenda.

| | |
| --- | --- |
| This is what parents are up against. | |
Outrageously, GLSEN is funded directly and indirectly by both the federal government and in Massachusetts by the state government.
Helping parents confront the Day of Silence
Over the years, MassResistance has been at the forefront of confronting the Day of Silence. In 2007 on the Day of Silence we organized a corresponding no-holds-barred "Day of Defiance" at Brookline high school, which greatly angered the homosexual activists and their allies.
In 2009 we worked with parents and students in the Christian Club at Chelmsford High School to put on a successful "Day of Truth" in the school -- with students taking on the pro-homosexual dishonesty and hysteria with fearlessness and grace.
This year: Keep your kids home
This year, MassResistance is again a part of a national coalition of 34 groups helping parents confront the Day of Silence. The coalition was organized by the Illinois Family Institute (IFI).
IFI and the coalition are telling parents across the country: Keep your kids home that day! IFI has set up a "Day of Silence Walkout" website with instructions, useful links, and links to all 34 groups involved.


We've noticed in the past that keeping your children home from the Day of Silence sends a strong message to the school administration. It's definitely worth doing just for that reason.
If your school is holding the "Day of Silence," take action. Don't let your kids be subject to that propaganda.
If your kids go to school that day, here's what they can do . . .
A major part of the "Day of Silence" activities includes having kids hand out to everyone they can, little sheets describing how important the event supposedly is.

| | |
| --- | --- |
| Here's an example of what GLSEN has kids pass out on the "Day of Silence." | |
Well, MassResistance has created our own sheet on the health hazards of homosexuality. The message is: NOT be silent about these facts!
If your kids are going to school on Friday and they're willing to be a little bold, then encourage them to hand these out. You can download a printable version here (4 to a page).

This not only confronts the offensive and destructive "Day of Silence" message, but it does a valuable service by telling the truth about a subject that's usually lied about. And legally, if the school allows pro-homosexual handouts it must also allow these. Go for it!
We say: Don't let the "Day of Silence" go unchallenged! Fight back!

"Day of Silence" organizers produce video to attack pro-family activist Linda Harvey.

The homosexual movement can dish it out, but they sure can't take it!
Linda Harvey is a mother, pro-family activist, and founder of the great pro-family website Mission America. She is a fearless communicator of pro-family values.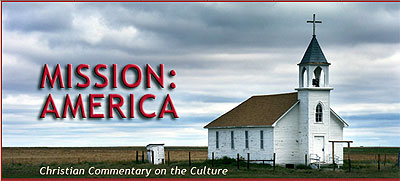 She's also the target of a nasty video by GLSEN (Gay Lesbian Straight Education Network), the national homosexual activist organization that targets kids in the schools.
What is Mrs. Harvey's crime? She has been outspoken about the outrageous nature of GLSEN's "Day of Silence" and its dangers to children. Mission America is also part of the Day of Silence Walkout coalition. (See above.)
GLSEN's video is posted on a page titled "Whose side are you on" which labels Mrs. Harvey as an "anti-LGBT extremist." In the short (1 min 18 sec) video GLSEN plays the audio from one of her recent radio shows and overlays it with text and voiceover of their absurd talking points and misleading claims.

| | |
| --- | --- |
| | VIDEO: GLSEN's attack on pro-family activist Linda Harvey. |
And they're pushing it around the Internet. The far-left Huffington Post jumped on the bandwagon and did an article on it.
Of course, everything Mrs. Harvey says is true. GLSEN is a dangerous organization that preys on vulnerable kids, who often have a history of abuse. Their main defense is to attack and demonize people, as this sorry example shows.
Linda Harvey is a heroine to us all. She's told us she's not backing down. We should honor her by confronting the Day of Silence" on Friday!