Latest News Thursday, April 17
See Free Justina ACTION Page for latest info
A destructive measure to please a radical special interest.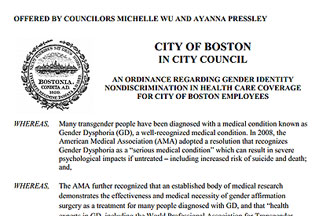 Some shameful hostility among GOP Reps. Your help is making a difference!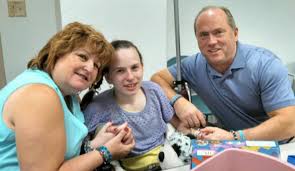 Justina's health has seriously deteriorated since being
taken from her parents, who are only allowed 1-hr visits!
A lesson for the pro-family movement around the country.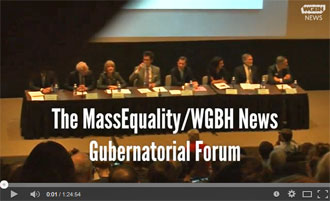 Key politicians, labor unions, others join parade!
To silence opposing opinions, force diversity training, and more. Passed House, now in Senate!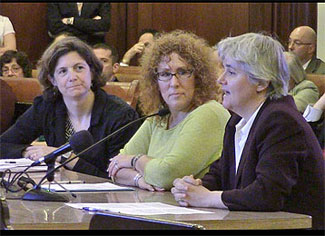 Representatives of three major homosexual activist
in Massachusetts testify at public hearing for new bill.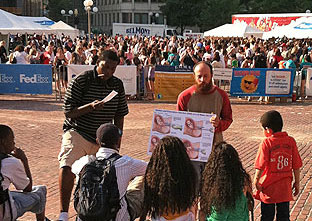 MassResistance fights back on national radio.
| | |
| --- | --- |
| A boy marching in state-supported "Youth Pride" parade in Boston. | |
| | |
| --- | --- |
| | This infamous book, Queering Elementary Education has been widely used by school staff across the state.. |
Despite school's refusal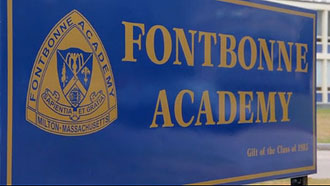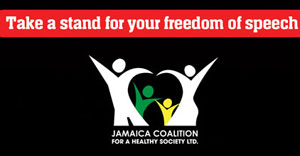 National implications.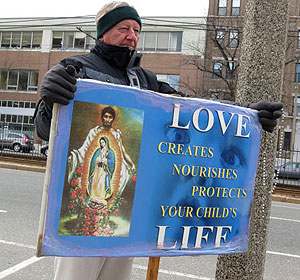 Holding a sign outside of a Massachusetts abortion clinic.
MassResistance working closely with activists.

Utah activists meet to confront "gay marriage" crisis.
Speech at pro-family rally broadcast on national radio.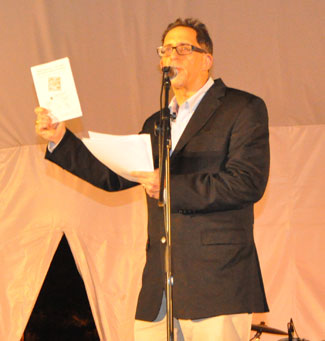 Brian Camenker of MassResistance address Jamaicans
Should have been disqualified from case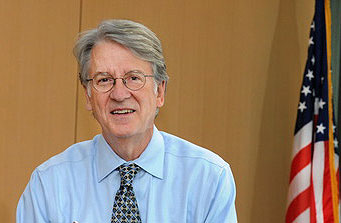 Federal Judge Michael Posner
Voters ignore pressure from government, media, activists (and even US State Dept).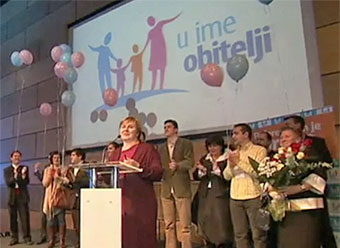 Marriage supporters celebrate victory in Croatia vote.
As 2013 draws to a close . . .
At MassResistance we believe that good people must stand and fight back without compromise and without fear.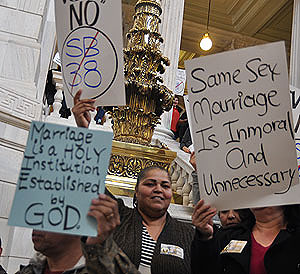 Moving the pro-family movement forward . . .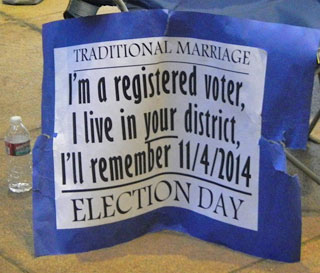 House committee, and full House, ignore five days of powerful testimony against bill from across Hawaii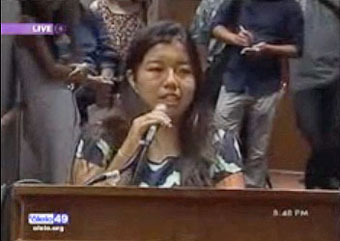 Arrogant Senate cuts off public hearing to pass bill. Battle moves to the House.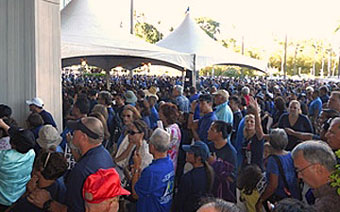 Special session called by governor to push bill through House and Senate.
Files bill in Mass. Legislature after son was referred to outside "gay" club by school. Gives powerful testimony at public hearing.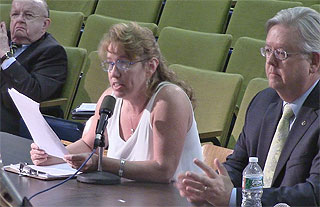 Responding to requests: A tool for individuals, groups, and churches.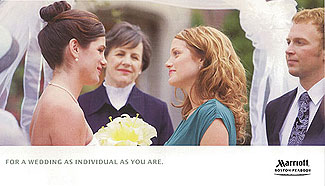 Threat returns after being stopped last year. MassResistance helping activists.
Churches mobilizing to stop it. MassResistance working with pro-family activists.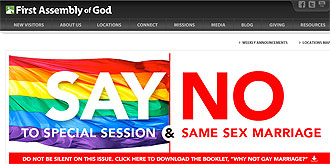 Website of First Assembly of God churches in Hawaii.
MassResistance Exclusive: Media, athletes, and even Olympic teams working with LGBT activists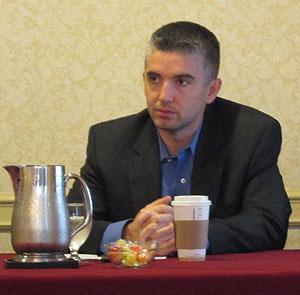 Pro-LGBT activist Patrick Burke reveals outrageous
plans he "can't talk about publicly" at session of gay
journalists conference
| | |
| --- | --- |
| | Tired of having the homosexual "equal" sign always thrown in your face? Stick it back at them -- and counter the gay agenda -- with MassResistance's stickers! |
| | |
| --- | --- |
| | Pastor Scott Lively refuses to back down and is being bitterly attacked by the homosexual movement. |
ALSO: See shocking 92-page report on Fox News' support of the homosexual agenda.

Part of national push in state legislatures
| | |
| --- | --- |
| "Out gay" Mass. state rep Carl Sciortino (D-Medford) is the national homosexual movement's point man in the Mass. Legislature, and is leading the charge. | |
Special report:
From schools into the streets. Crime, prostitution, and AIDS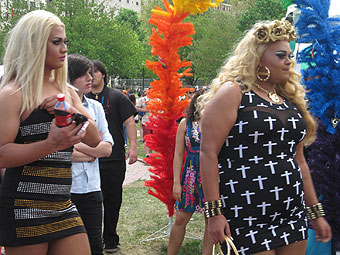 Two young men at "Youth Pride Day" in Boston 2013.
How a third-world country treats its pro-family citizens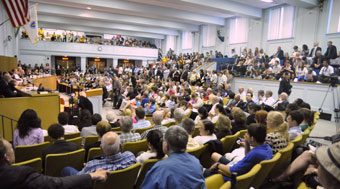 As the hearing began, Gardner Auditorium was packed from floor to ceiling. But most of the people there never actually got to testify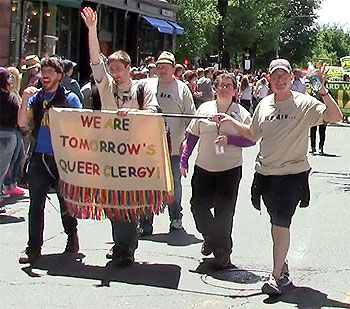 Also: How the pro-family movement botched these cases
See photos, handouts, and more.
Claims to be a "new kind of Republican." See photos.
"Transgender rights" madness continues:
Violence erupts as gays stage "kiss-in" nearby before vote.
More Gay Pride Week in Boston:
Attorney General says: I'll help change laws to push gay agenda.
| | |
| --- | --- |
| Mass. Attorney General Martha Coakley tells homosexual activists she'll help mold "our laws, our opinions, and our cullture" for the LGBT community. | |
But telling the truth can be a firing offense!
"Gay" basketball player Jason Collins throwing out first pitch.

Fighting back:
Celebrated by school officials and local news media.
Defeated homosexual lobby despite overwhelming odds
| | |
| --- | --- |
| | Lead sponsor of "gay marriage" bill concedes defeat on the Illinois House floor. |
Cardinal changes plans; international newspaper coverage; Boston liberal media inflamed!
This is the way the pro-family movement ought to be working!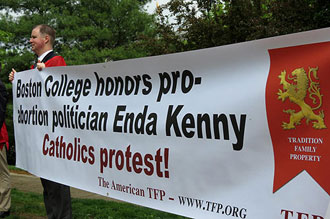 Homosexual lobby trying to "update" anti-bullying law; MassResistance bill to confront intrusive sex surveys pushed on kids
Recent news
They are leading in House & keeping up pressure. Session ends in two weeks.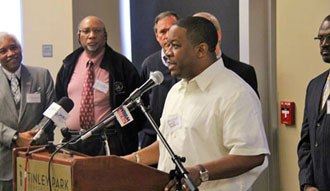 Pastors fighting "gay marriage" in IL hold press conference
Expect Planned Parenthood come out in force.
At Judiciary Committee hearing in Massachusetts State House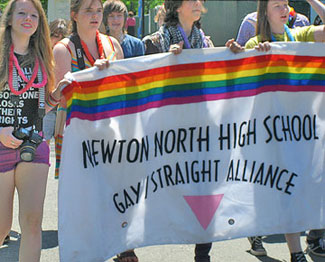 Vulnerable kids are persuaded to join "gay" groups at school. And parents have no power to intervene or even be informed.
NOTE: On May 7 the Delaware Senate caved in and passed "gay marriage" by 12-9. Full report coming.
Pro-family forces fighting hard
Bloomberg News quotes MassResistance
Is Sullivan a conservative we can trust?
Also: "Day of Silence" organizers produce absurd video to attack pro-family activist Linda Harvey
What's going on and what could happen . . .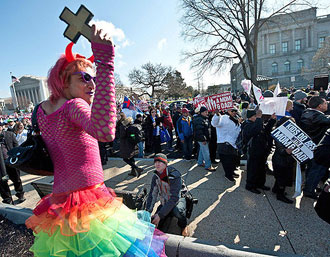 Homosexual activist taunts Christians gathered near US
Supreme Court building during "gay marriage" arguments. Expect to see more of this if any of these cases wins.
Undeterred by counter-protest by homosexual activists
Currently stalled in House as fight for votes continues.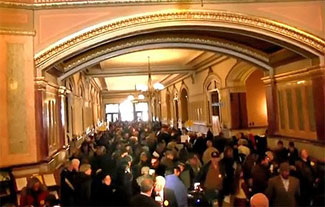 Pro-family citizens filled the hallways of the Illinois State
House demanding legislators not change the marriage law.
"Transgender" boys playing on girls' sports teams, using girls' locker rooms, name & pronoun changes, etc.
We did not pull punches! (See photos, video.).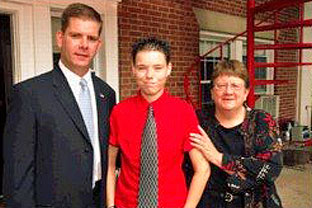 State support. Rep. Martin Walsh and Rep. Liz Malia
proudly pose with "female-to-male transgender" girl at
state-run home in 2004.
Taking proactive action. Bipartisan support among state legislators!
Pushing transgender bill through the Mass. State House: How the homosexual-transgender movement uses activists to lobby your legislators.


Every voter in a state dealing with "gay marriage" should read this!
VIDEO: Possibly the most enlightening speech you will hear on this subject. So powerful that it was banned by YouTube.
Pastor Lively gave this talk at the Resurrection Life of Jesus Church
in Sacramento, California on January 15, 2012.
Defends statement by Orthodox rabbis on homosexuality