Latest News - Oct 16
Stand4Truth conference in Houston Oct. 28, 29. Countering the lies, misinformation, and propaganda. Top pro-family speakers from across America.


This conference is boldly defying the threats, fear, and intimidation from the LGBT movement.
But Missouri MassResistance parents weren't intimidated and and fought right back. But is this coming to your school?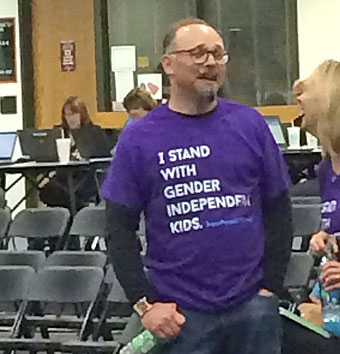 At school board meeting: Here's what parents are up against.
Confronting the international LGBT movement out to undermine the region's culture. First chapter outside the US!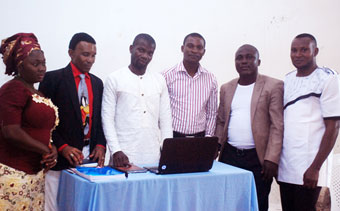 The core planning group of Nigeria MassResistance. They have big plans!
UPDATE: California Governor Jerry Brown signed Bill SB 1146 into law late Friday afternoon, just hours before the legal deadline. He also signed two terrible other anti-family bills that had been passed by the legislature. Full report coming up.
Making sure they know that a "Yes" vote was unacceptable. Governor has two more days to sign (or veto) SB 1146.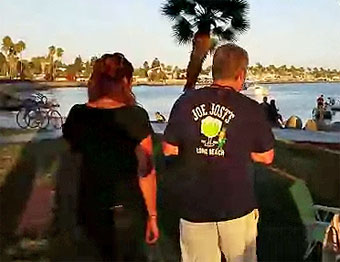 CA Assemblyman Patrick O'Donnell (right) and aide run away from constituents asking him about his vote on SB 1146. See video!
Demand end to "gay marriage," gay couples' adoption of children, and transgender agenda in schools.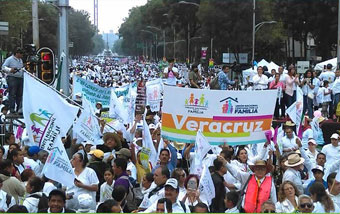 Mexican pro-family citizens are fearless -- unlike here in US.
But Mexican pro-family organizers are standing strong. MassResistance asked to help by countering hostile reports by mainstream media.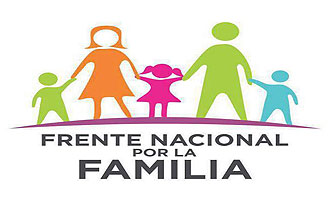 Sending a message to the government: Do not impose "gay marriage" and the LGBT agenda on the nation!
Confronting Mexican president's effort to impose 'gay marriage' nationwide. Over a million turn out in 122 cities & towns. Another rally planned for Sept. 24.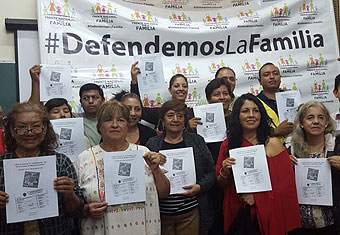 Pro-family activists in Mexico holding up copies of the Spanish version of MassResistance booklet on 'gay marriage'
Phyllis Schlafly, who passed away this week at age 92, created the modern pro-family movement and was its greatest activist. Her book changed the Republican party. But most pro-family conservatives today don't know much about her!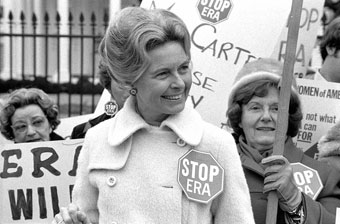 Outside of the White House during the Carter administration.
Demanding answers, not silence. Parents around the country: You can learn from this group!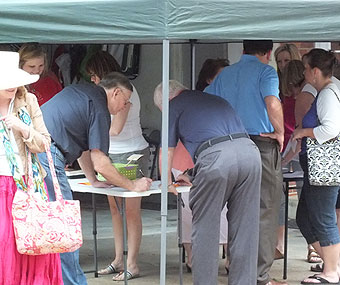 Keeping up the pressure. Parents signing Freedom of Information Act paperwork and letters to their School Board members, before going off to Board members houses!
Our latest chapter! Radical sexuality being pushed on young children by politicians. An incredible group of parents who aren't backing down.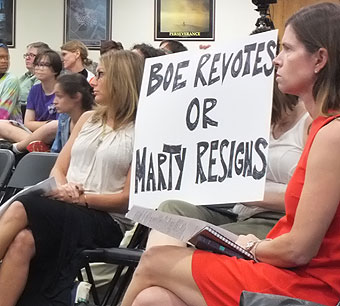 Keeping up the pressure. Parents at Aug. 3 School Board meeting making their demands pretty clear.
Breaking the mold of the mushy and ineffective pro-family movement.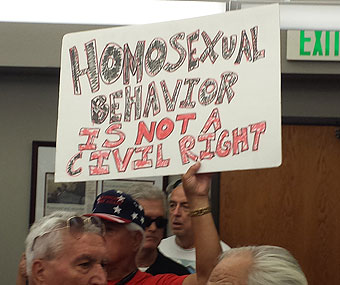 Sometimes you have to tell it like it is!
Strength of pro-family activism took politicians by surprise. Fight goes to the Senate.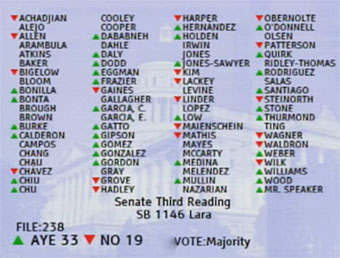 When the CA Assembly members looked up on the board after the first vote, SB 1146 had failed to get the required 41 votes to pass.
Furious lobbying by pro-family activists. To get it moving, bill's sponsor compromises a second time.
| | |
| --- | --- |
| People have had enough and simply aren't letting up on this! | |
Bill is still dangerous - but Christian college leaders say they're "pleased." Pro-family activists continue fighting to kill it.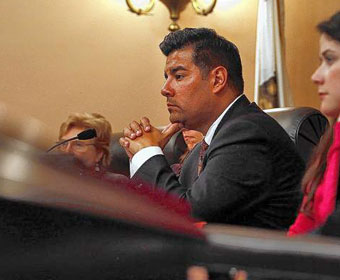 After weeks of pressure, Sen. Ricardo Lara, the bill's sponsor, was forced to compromise. But how good is it?
Male prison guard using female locker rooms despite objections from women. "I'm transgendering and they're coming along for the ride" he says.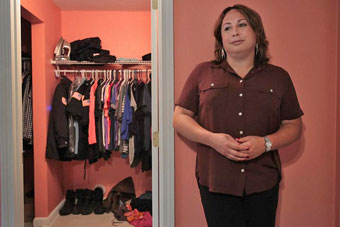 Male prison guard poses at home next to his clothes closet.
Confronting numerous State Assembly members at local offices during legislative recess.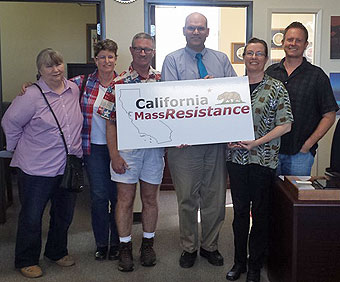 Inside the local office of California Assembly Member David Hadley in Torrance.
Parents confront Board at recent two meetings. Board vote likely next week. See hard-hitting VIDEO.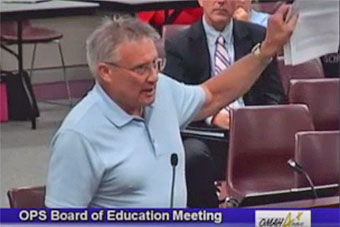 Nebraska pro-family leader confronts the Omaha School Board.
Signature gathering for state referendum starts soon.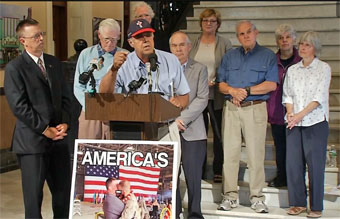 Bill would force Christian colleges to abandon religious values. "We're not taking this anymore," says MR organizer. VIDEO.
Transgender "bathroom" bill passed by Mass. Legislature and signed into law by GOP Gov. Charlie Baker
Possibly the single most radical, unnatural, and anti-family legislation ever passed in Massachusett. Signed by an ultra-left Republican governor. Unfortunately, it was helped by a terrible strategy by the state pro-family movement in attempting to stop it.
*** Full report coming up. ***
What the media and cultural elite won't tell you: This autobiographical account will open your eyes about a subject that no one wants to talk about.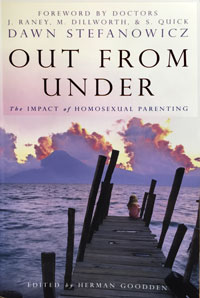 Public assault on society, Christianity, public health, traditional norms. It's time for us to be honest. SEE VIDEO.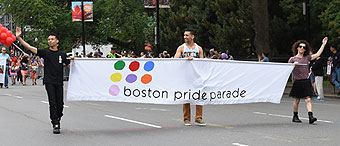 This is what the media shows people from the "gay pride" parade. But we'll show you more.
Passed in Senate; now in Assembly. MassResistance California mobilizing to help stop it. Coming to your state?

The LGBT movement has begun an aggressive national effort
Bathroom bills and gender-free pronouns are just the beginning. The war on truth continues. Can we confront it?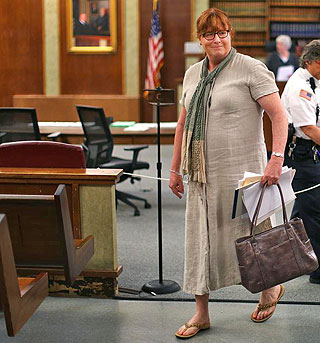 Father's Day propaganda. Boston Globe photo of "transgender dad" at work - along with a front-page article.
Helping kids become "transgender". Deadly diseases versus "safer" gay sex. Telling kids that Christianity is pro-gay.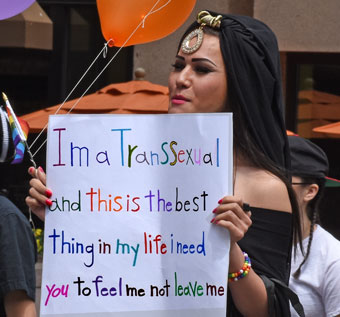 Adult activist at Youth Pride event for school "gay" clubs from across the state.
Voicing national outrage over management's 'transgender bathroom' policy to their ultimate decision makers. See photos & VIDEO.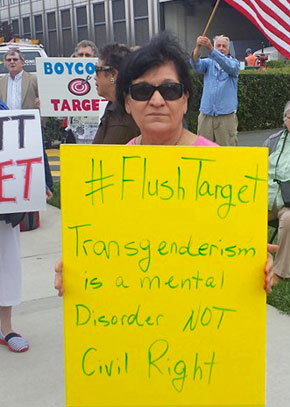 Telling it like it is outside the Target shareholders
enter their annual meeting!
Outside adult-led "gay" clubs; special "gay sex" aids; "gay" partner violence warnings. Caution: graphic content.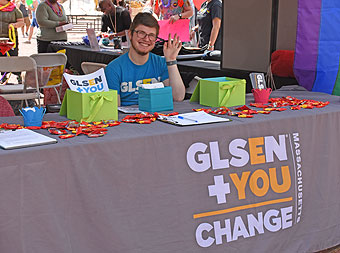 GLSEN, the national homosexual activist group which organizes and runs "gay straight alliance" clubs in schools across the country, was a big part of this event.
Handouts of condoms & lubricant for homosexual ("safe") sex, and radical LGBT literature. Adult activists everywhere. See shocking VIDEO.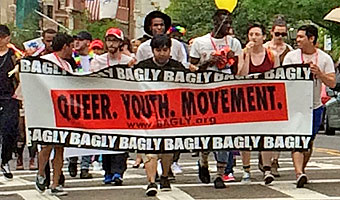 At their own events the LGBT activists are pretty open about what the "gay" school clubs are really all about.
Many customers say they're not coming back after hearing about store's "bathroom" issue. See VIDEO!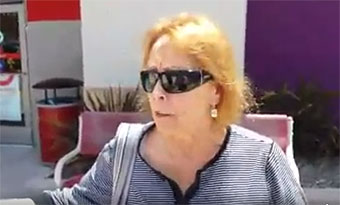 This woman was so upset hearing about Target's policy that she picked up one of our signs and protested with us!
Customers outraged when learning about store's new "bathroom" policy. Also see VIDEO of pro-family protesters standing up to "social justice" radicals!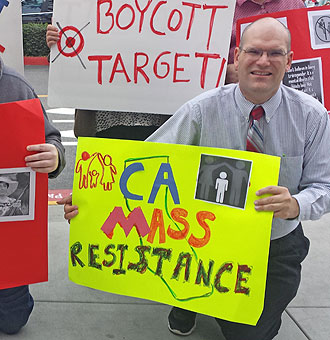 Outside of the Target store in Torrance, CA, last Saturday.
Leader Mike Heath has winning track record fighting and winning referendum battles on this issue.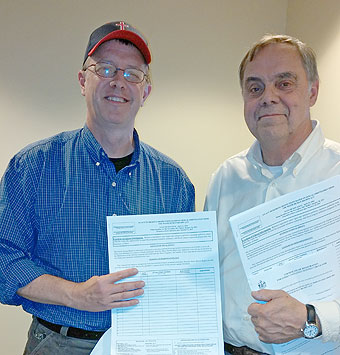 Getting the signature papers at the Maine Secretary of State's office - and ready to go!
Complete disconnect from reality. See photos & VIDEO from their ridiculous speeches.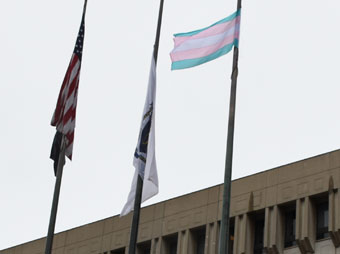 Yes, this is the "transgender flag" flying over Boston City Hall.
Trying to gain votes to override possible veto by Governor. Senate to vote May 12. Will this scheme work?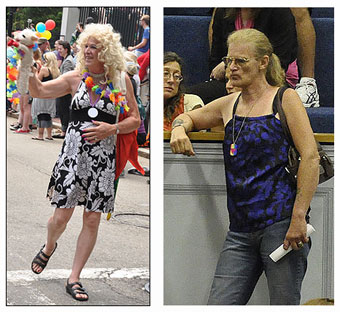 The bill would require every business to allow these men into every women's restroom, locker room, and shower.

Include "gay" composers, change "heterosexual" song lyrics, embrace "queer" ideology, etc.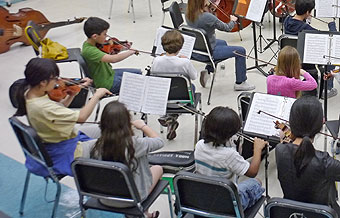 Actually, kids just want to be kids.
Local activist threatened Board member's job, livelihood. But he stood his ground and gave it right back! (See video.)
Sets strong rules restricting how "gay" club can operate. Will likely cause club to eventually shut down!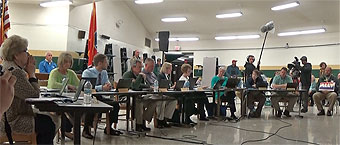 The Franklin County School Board takes its vote. Note the pro-LGBT activist (far right) seated holding his rainbow "Ally" sign to try to intimidate them. But it passed 7-1.
Report from Tennessee - see shocking video. The LGBT movement constantly claims that the "gay" clubs in the schools are run by students – not adults. The truth is quite the opposite.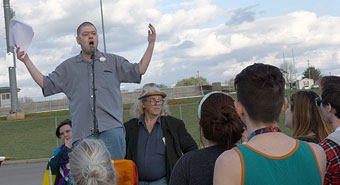 Adult homosexual activist from Alabama tells the kids: It's not me that's broken. There's something wrong with society.
The LGBT "Day of Silence" is coming to high schools and middle schools across the country on Friday, April 15. (Even some colleges and businesses!) Here's what you and your children can do!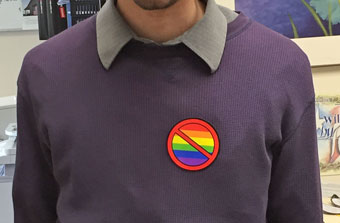 What better way to make a "silent' statement?
Activists in states across the county (and in several foreign countries) want to start MassResistance chapters.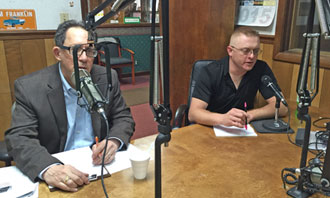 Brian Camenker of MassResistance (left) came to Tennessee and went on the radio with a local parent to help parents across the county to fight back!
An avalanche of emails and phone calls stemming from nearly 6,000 pro-family Catholics and others signing an online petition. Parade boycotted by Catholic groups.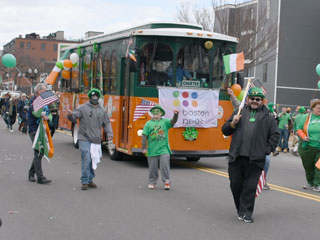 The "Boston Pride" contingent was hardly recognizable by anyone. Some Irish flags and balloons, and just a small banner on their trolley car.
Door is still open to shut it down, say Liberty Counsel lawyers. MassResistance was there countering LGBT intimidation and disinformation campaign.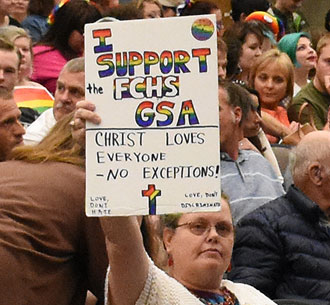 LGBT activists came to the School Board meeting from across the state to intimidate local Christian parents.
Angry parents confront school officials. Survey answers have potential for subpoena against students, says local lawyer.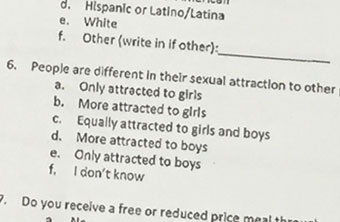 Most targeted conservative incumbents survived. (See our full list of candidates and results.)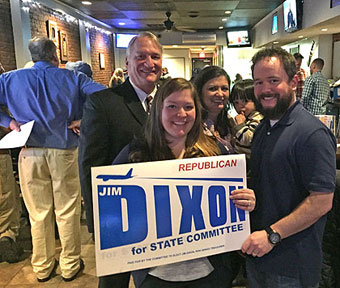 Jim Dixon (standing, in suit) held his fundraiser in a local Waltham bar. When the votes were counted ... Jim won!
Also includes calls and emails to Reps from across America! Support for outrageous bill seems to be weakening as the truth gets out.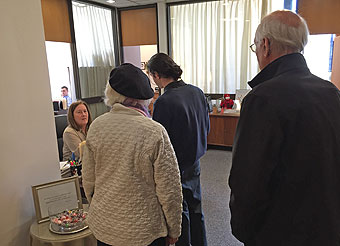 In the Speaker Pro Tempore's office.
But many lawmakers don't seem to care!
Strategy outlined at Transgender Lobby Day in Mass. State House, for bill now before Legislature. Well-crafted emotional messaging. (Also see video.)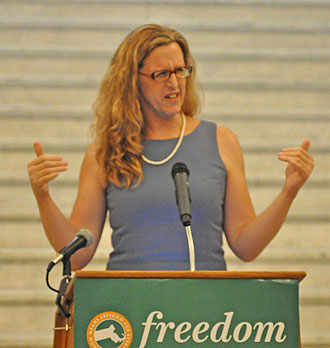 Man dressed as a woman addresses activists on "Transgender Lobby Day."
It's time for regular people to bring the battle to a new level!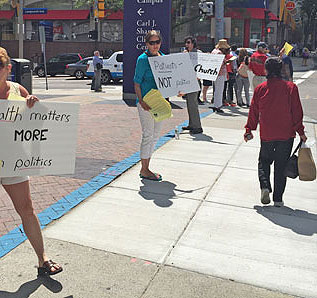 Pro-family activists protest outside the hospital that fired Dr. Paul Church because he told the truth about the "gay" lifestyle.
As parliament vote nears -- Europeans understand the problem and are willing to confront the issue without fear, while most US pro-family groups have compromised.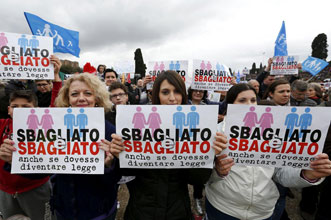 Italian demonstrators holding signs saying: "Wrong is wrong, even if it becomes law." [Photo: Reuters]
It's become accepted wisdom that homosexual behavior is a normal and natural variation of life. But there are some extremely uncomfortable facts.

The actual data is mind-boggling.
The result of relentless pro-family lobbying! Bill was skipped over in Wed. Jan 27 House session after "hold" was put on it. Still on hold the following week's session. But battle continues.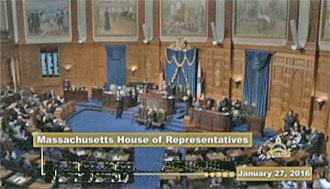 The Mass. House session on Wed., Jan. 27
The assault by the LGBT movement and Planned Parenthood continues in the State House!
But still blacked out by liberal mainstream Boston medial.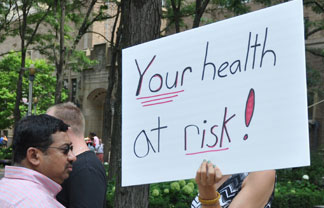 Supporting Dr. Church -- and telling the truth -- outside of Beth Israel Deaconess Medical Center.
MassResistance does what no other pro-family groups do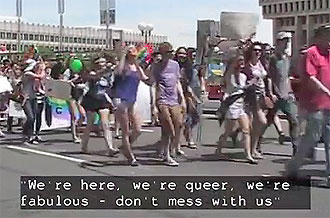 "Youth Pride" march through downtown Boston.
Up to $250K fine for using the wrong name in workplace -- and worse.
It's where the "transgender non-discrimination" laws are taking us. Coming to your state?
Over 30 prominent pro-family figures recognized in third annual list by Scott Lively's Abiding Truth Ministries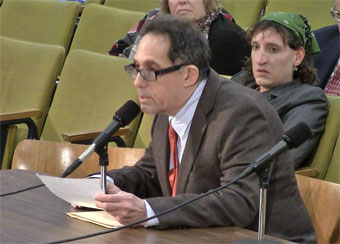 Brian Camenker of MassResistance gives strong testimony against the transgender "bathroom bill" at Massachusetts State House public hearing on 10/6/15.
The "gender identity" movement's next conquest -- using the "transgender anti-discrimination" laws as a stepping stone.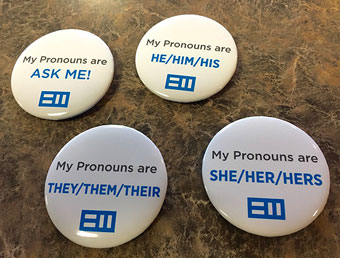 Helping to break down down a child's sense of male/female identity. [Photo: Fenway Health]
Thanks to a GOP governor, the legal landscape for pro-family people just got much, much worse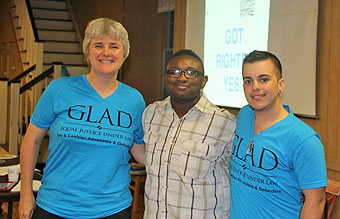 Judicial nominee and LGBT activist Vickie Henry (left) poses with "gay" youth. Photo: Gay & Lesbian Advocates & Defenders
LGBT movt claims pamphlet is "insulting." Demanding "gay" diversity training in Catholic schools as remedy. This is what is coming to the US!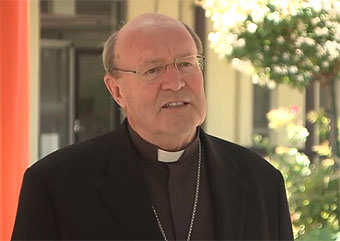 Archbishop Julian Porteous speaks to the press about the complaint against him and the Church. He is conciliatory but not backing down.
December 1 is the annual "World AIDS Day" by the international LGBT movement. It is unfortunately used as an opportunity for malicious propaganda and disinformation.

A lesson for the rest of us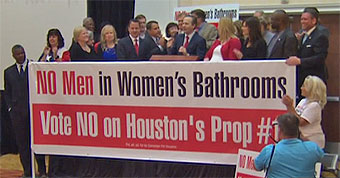 An impressive army of pastors, community activists, and politicians came out fighting!
Debate of bill shows outrageous elitism and disdain for parental rights by many politicians. (See video!) Shows the necessity of aggressive lobbying by our side to prevail.
The conference that the pro-family "moderates" tried to stop.


The All-Star group of presenters came from all over the country.
Confronts politicians' acceptance of absurd concept.
Shows big difference in tactics within the pro-family community.
Part of renewed nationwide push by LGBT movement. With no religious exemptions.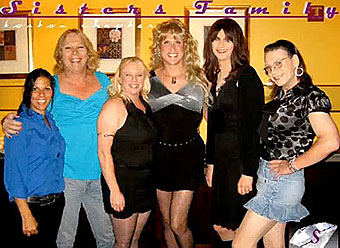 Yes, these are all men. They tried to get a restaurant punished when management tossed them out anter the customers became uncomfortable.
On destructive bill to ban "sexual orientation" counseling for youth. SEE our VIDEO!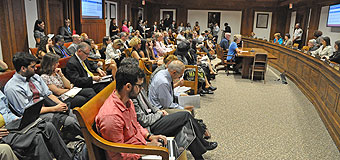 The hearing room was completely full, and people were standing along the walls.
With a new pro-family government elected this year, the battle is gearing up across Finland with more energy than ever.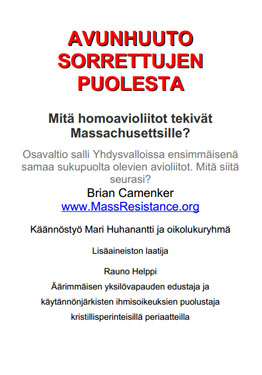 Finnish version of MassResistance booklet "What same-sex 'marriage' has done to Massachusetts" is being passed out across the country.
____________________
The big retreat continues. Permanent split coming in pro-family movement?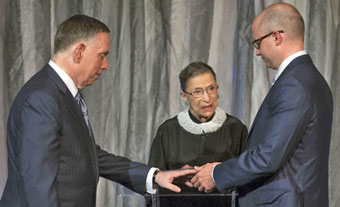 Impartial? Supreme Court Justice Ruth Bader Ginsburg performs a same-sex "marriage" on August 31, 2013.
A candid analysis from the trenches.

Russian immigrants holding signs outside the Massachusetts State House during Marriage Amendment Constitutional Convention demonstrations in 2007.
Elected officials celebrate 10-day period of perversion and lunacy. (See our video!)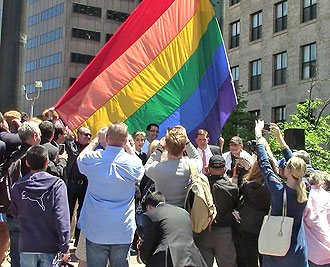 Boston Mayor Marty Walsh and other politicians raise the "gay" flag over City Hall.
Nationwide vote would have surely failed otherwise. Are other countries next? This should be a wake-up call around the world.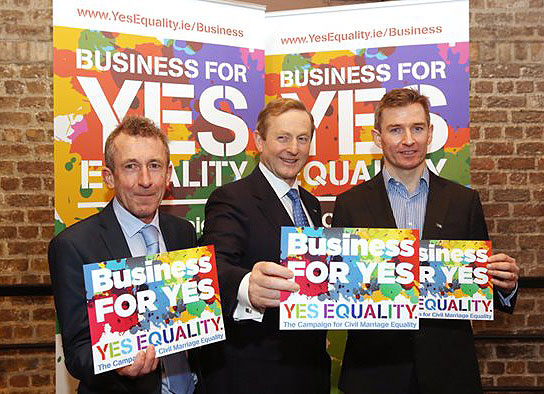 The well-funded propaganda blitz in full swing.
Up against millions of US "gay" dollars and overwhelming support by politicians, media, business, and liberal elite.
There's never been a bigger need to confront the radical agendas being forced on families, children, and religious believers.
Outrageous issue reported on Boston TV, radio, & across the Internet.
Mother of two children in public schools tells
legislators about graphic details of school survey
On sexuality, suicide, drug use, criminal activity, personal and family life. Wait until you see the questions!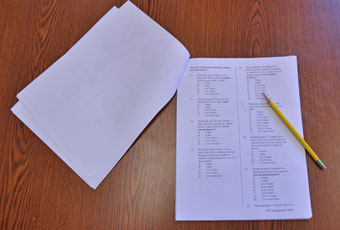 Most parents have no idea what the schools are asking their kids to reveal.
Playing to "conventional wisdom" that has not worked so far. Entire case lacks legal legitimacy.
Set an example for other pro-family clergy.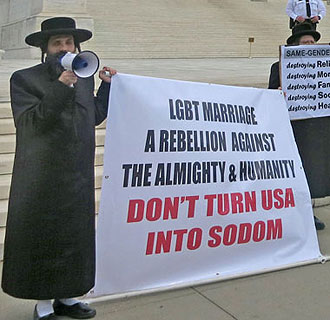 They came from New York and New Jersey and aren't afraid of the liberal media or the mushy pro-family establishment.
Failure by pro-family leaders to see roots of problem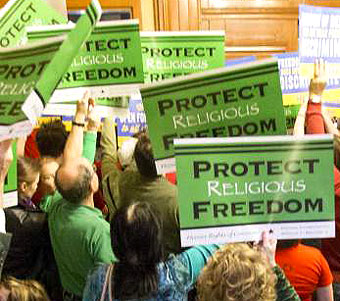 At the Indiana State House - before the politicians caved in.
Legislators, pastors, doctors, and others ignite the crowd for bill to bypass federal court ruling forcing "gay marriage" on state. See VIDEO!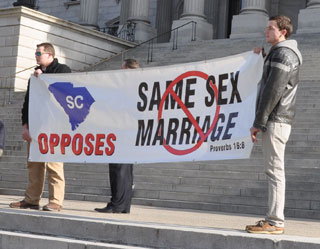 They were not ambiguous about their position on the issue!