Latest News - Feb 19
More convenient to attend! Lower price. Still in Boxboro, MA. Same blockbuster presentations. This will be a real educational experience!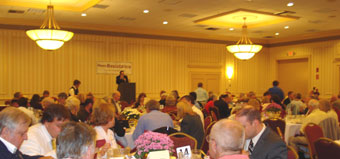 Over 600 pages of indispensable information to confront today's "culture war" challenges.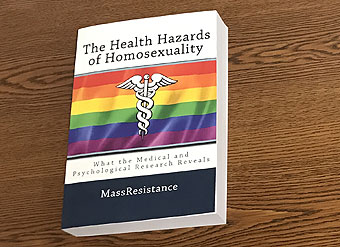 It's time for the facts to come to light!

Stood up against a flood of hate, anger, and vile emotion. SEE VIDEO.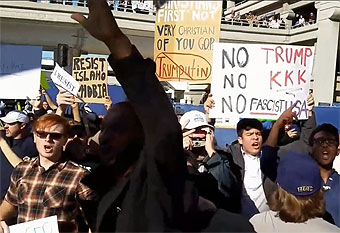 The rabid left-wing protesters crossed the street and rushed to surround our group. But we didn't back down!
Colorado middle school officials are lying to parents, the press, and citizens. Claiming it doesn't exist.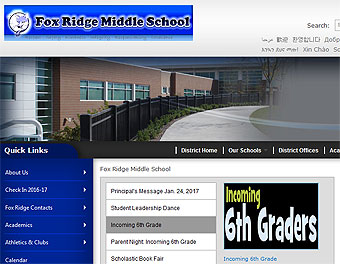 A child can start at his middle school home page and easily get to horrible x-rated pornography that the school district actually pays for!
School officials admit that x-rated pornography is there but refuse to remove it. It's been a nightmare for the parents. Here's what they've been going through.
Worse than anything we've ever seen. We've posted the downloads. Parents have formed Colorado MassResistance chapter and are fighting back.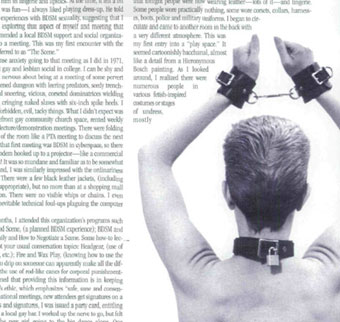 Sexual bondage for middle school children? This is just a sample of what parents found on their school's Internet portal.Is this where "comprehensive sex" is headed?
In Mass., MassResistance was a major force in keeping some truly horrible bills from being passed. Here's what happened ...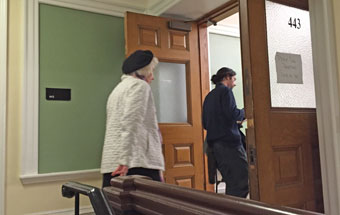 MassResistance activists enter a suite of State Reps' offices in the Massachusetts State House.
Taiwan's state-run news agency cites MassResistance helping educate people on dangers of "gay marriage" -- as bill passes initial hurdle in national legislature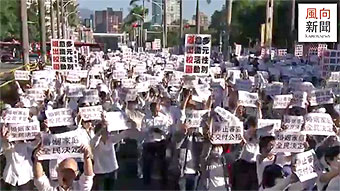 Protests against "gay marriage" filled the streets of Taipei, the capital of Taiwan. and other cities across the country on Dec. 3.
Breaking a 20-year silence by the pro-family & conservative establishment. Currently available as Amazon electronic "e-book" edition.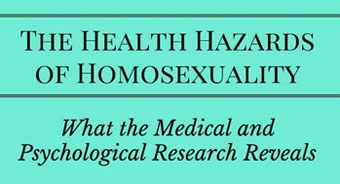 Just underneath the veneer of "respectability" lies a terrible nightmare of problems surrounding LGBT behavior.
Our Nebraska MassResistance Affiliate
District-wide email attempts to "debunk parents examples. A disingenuous tactic being used by school officials across US.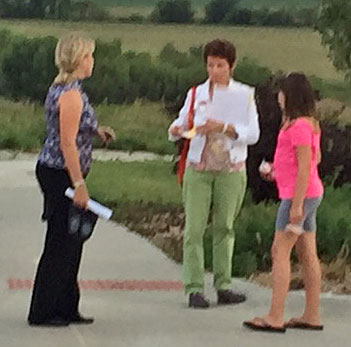 A parent volunteer (center) hands out literature exposing the school district's "comprehensive sex-ed" curriculum to a parent with her daughter across the street from a middle school in Omaha.
Our Nebraska MassResistance Affiliate
Catholic Archdiocese also officially joins the fight!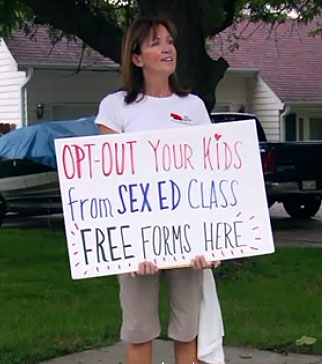 A mother holds a sign across the street from her local middle school.
There's a war brewing in schools across America. Parents are starting to fight back in greater numbers. Here's the background of what's been going on.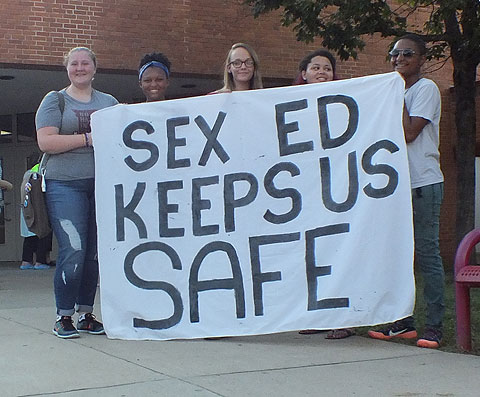 Planned Parenthood activists outside of a School Committee meeting in suburban St. Louis, to intimidate School Committee members and pro-family parents.

How the horrific "sex-ed" is able to happen. The progressives' mass-subjugation tactic for silencing people and destroying their will.
Christian teaching about LGBT behavior would become criminalized.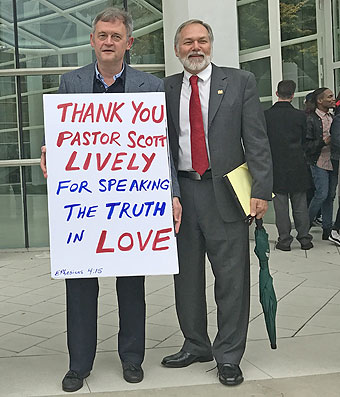 Pastor Scott Lively (right) with supporter outside the Federal Courthouse in Springfield just before his hearing.
Outrageous lawsuit by radical New York-based Soros-funded legal group against Christian pastor. Huge attack on free speech. This could affect the entire pro-family movement.
| | |
| --- | --- |
| Outside the Federal Courthouse in Springfield, MA on Wednesday, Nov. 9 | |
Young, conservative, intelligent, pro-family. Running a great campaign for Mass. State Senate against a horrible leftist incumbent. Snubbed by the RINO state GOP. Attacked in the media.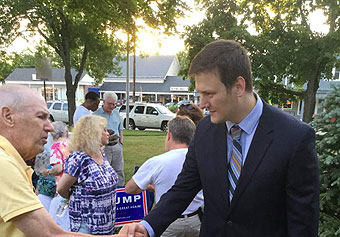 Mass. State Senate candidate Ted Busiek. This is what the future of the GOP should be!
Critical information for pro-family people, including powerful facts from ex-homosexuals. Cutting through the lies, deception, and mis-information in the popular culture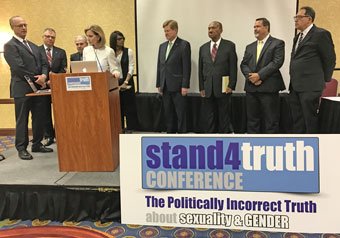 Experts, mental health professionals, activists, and religious leaders came from across America.
The book the pro-family movement has been waiting for.
Covers virtually every aspect of a subject ignored in today's popular culture. Over 500 pages and 1800 endnotes with links to sources.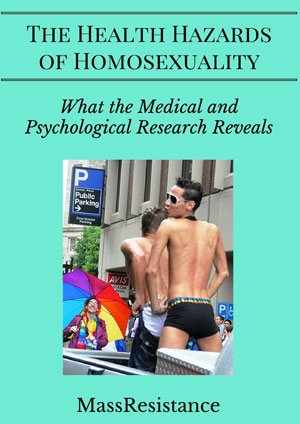 This topic is difficult to take but necessary to understand.
It's failed to pass numerous times in the National Parliament. But another fight is on the horizon.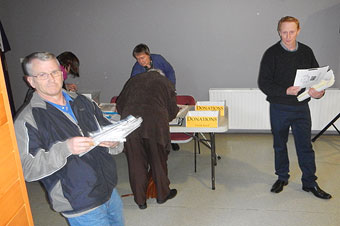 Passing out MassResistance booklet "What same-sex 'marriage' did to Massachusetts" at pro-family meeting in Australia last week.
Stand4Truth conference in Houston Oct. 28, 29. Countering the lies, misinformation, and propaganda. Top pro-family speakers from across America.


This conference is boldly defying the threats, fear, and intimidation from the LGBT movement.
But Missouri MassResistance parents weren't intimidated and and fought right back. But is this coming to your school?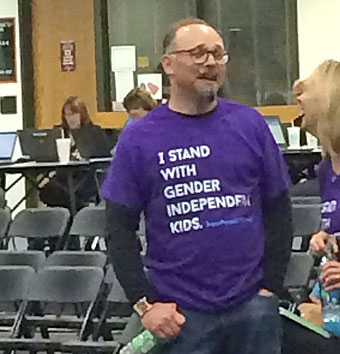 At school board meeting: Here's what parents are up against.
Confronting the international LGBT movement out to undermine the region's culture. First chapter outside the US!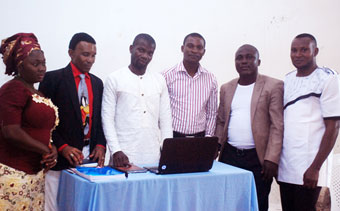 The core planning group of Nigeria MassResistance. They have big plans!
UPDATE: California Governor Jerry Brown signed Bill SB 1146 into law late Friday afternoon, just hours before the legal deadline. He also signed two terrible other anti-family bills that had been passed by the legislature. Full report coming up.
Making sure they know that a "Yes" vote was unacceptable. Governor has two more days to sign (or veto) SB 1146.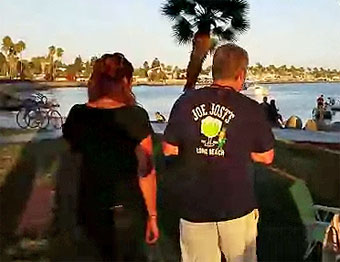 CA Assemblyman Patrick O'Donnell (right) and aide run away from constituents asking him about his vote on SB 1146. See video!
Demand end to "gay marriage," gay couples' adoption of children, and transgender agenda in schools.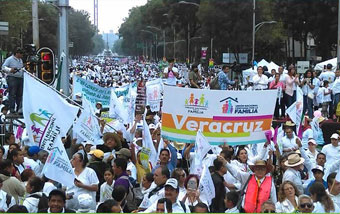 Mexican pro-family citizens are fearless -- unlike here in US.
Confronting Mexican president's effort to impose 'gay marriage' nationwide. Over a million turn out in 122 cities & towns. Another rally planned for Sept. 24.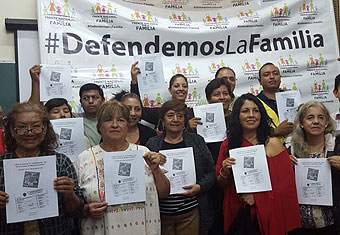 Pro-family activists in Mexico holding up copies of the Spanish version of MassResistance booklet on 'gay marriage'
Phyllis Schlafly, who passed away this week at age 92, created the modern pro-family movement and was its greatest activist. Her book changed the Republican party. But most pro-family conservatives today don't know much about her!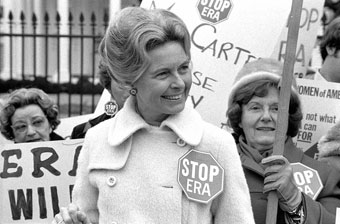 Outside of the White House during the Carter administration.
Demanding answers, not silence. Parents around the country: You can learn from this group!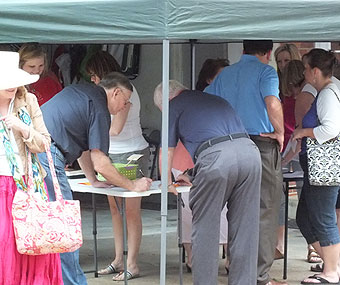 Keeping up the pressure. Parents signing Freedom of Information Act paperwork and letters to their School Board members, before going off to Board members houses!
Our latest chapter! Radical sexuality being pushed on young children by politicians. An incredible group of parents who aren't backing down.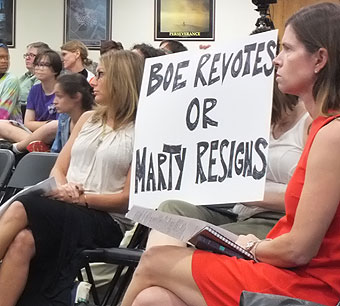 Keeping up the pressure. Parents at Aug. 3 School Board meeting making their demands pretty clear.